80 best free Android apps 2013
<![if !vml]>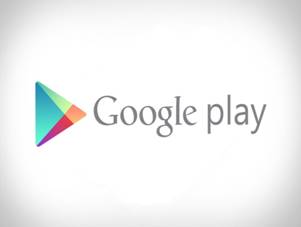 <![endif]>
https://play.google.com/store/apps/collection/topselling_free?hl=en
<![if !vml]>

<![endif]>
1. Seesmic
There are many Twitter apps on Android - and Twitter itself shook up the scene with the launch of its own-brand app - but we're sticking withSeesmic. Offering support for multiple accounts, a home page widget showing latest tweets and an incredibly slick and professional design, it's one of the finest examples of app development out there today.
<![if !vml]>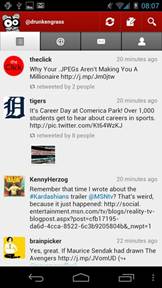 <![endif]>
2. Facebook for Android
Facebook for Android is lacking in features compared to Facebook itself, but a recent update added Inbox support to the Android app, finally allowing its users to communicate in almost real time. The app's fast and stable, with a simplicity that reminds you of the old days when using Facebook used to be bearable.
<![if !vml]>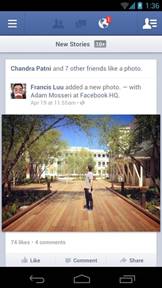 <![endif]>
3. National Rail Enquiries
After the original free, third-party National Rail apps went paid-for, National Rail has finally brought out its own free app. National Rail Enquiriesenables you to check live train times, plan your journeys, and get notifications of delays. On first use, the app prompts you to enter a home and work train station, and then you can use the 'Get me home' button to see the next available trains.
<![if !vml]>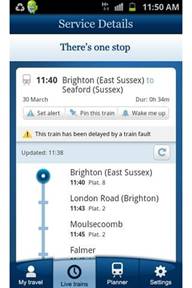 <![endif]>
4. UK Jobs
Hey, times are hard and you've got to pay for your oppressive monthly mobile phone contract somehow. Offering a fully searchable database of current UK job vacancies, UK Jobs, which pulls in its data from independent employment site 1job.co.uk is, a slightly cumbersome but useful and non-governmental tool.
<![if !vml]>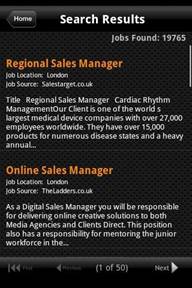 <![endif]>
5. Outlook
Microsoft has teamed up with developer SEVEN to offer an official Hotmail app for Android, which gives users a simple, clean interface, push notification support and even lets you manage multiple Hotmail accounts from within the app. If your email needs haven't yet been assimilated by Google, it's a useful option. It's since been rebranded as the Outlook app, in keeping with Microsoft's changes to its mail site.
<![if !vml]>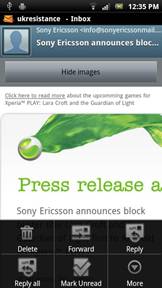 <![endif]>
6. Google Sky Map
A stunning app that renders Patrick Moore obsolete, by using your phone's orientation tools to give you an accurate representation of the stars and planets on your screen. Point your phone at the sky, then learn what constellations are visible and if that's a UFO or just Venus. Google Sky Map even works indoors, if you're not keen on getting cold.
<![if !vml]>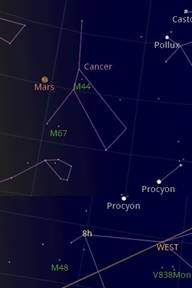 <![endif]>
7. Layar
The stunning augmented reality app Layar has recently gone commercial, adding an online shop that allows users to buy AR content such as travel guides, local house price apps and much more. But you're still able to use the numerous free Layers to pop data up over real-world locations, delivering a satisfying futuristic experience.
<![if !vml]>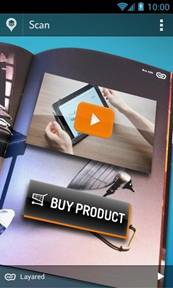 <![endif]>
8. Foursquare
The social media darling Foursquare is represented in fine form on Android, with the Google app offering easy one-click check-ins, integrated Google Maps for a seamless Google-branded experience and home page shortcut options to all your favourite places.
<![if !vml]>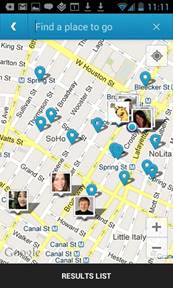 <![endif]>
9. WordPress for Android
WordPress for Android started out as independent creation wpToGo, before WordPress decided it liked it so much it bought it up - hiring the maker to develop it in-house. It's very feature-packed, with the latest version offering full integration with other apps, letting you spin content and send it directly to the app for easy updating. It could do with more image insertion tools, though.
<![if !vml]>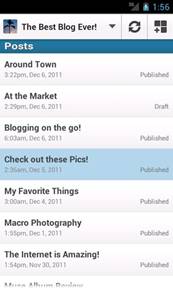 <![endif]>
10. Google Goggles
A bit of a novelty, in that Google Goggles lets you take photos and have Google analyse them and come back with a search results page for what it thinks you're looking at. However, the app's main use is as a QR code reader, which lets you scan barcodes for quick access to apps and whatever data people choose to embed in the odd little data squares.
<![if !vml]>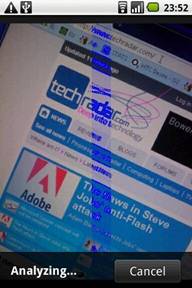 <![endif]>
11. Winamp
Yes, the same Winamp from a decade ago. It's had an Android app for some time, with recent updates adding support for iTunes, Mac syncing, plenty of music streaming options, new release lists and Shoutcast integration for radio support. It's a fine, free media player.
<![if !vml]>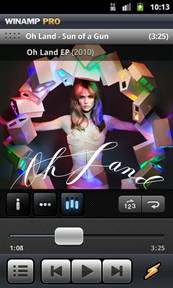 <![endif]>
12. Samsung ChatOn
There are plenty of messaging tools on Android, but Samsung's beats many of them by offering multi-platform support - with clients even available for older Samsung non-smart feature phones. It could be the ideal way to keep in touch with an out of touch relative. More "with it" users will be able to use its drawing, image sharing and social networking features.
<![if !vml]>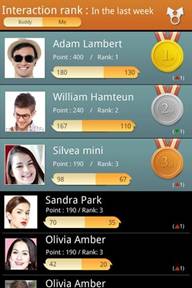 <![endif]>
13. Skyfire 3.0
The USP of the Skyfire browser is that it supports Flash content, popping up a little window when it detects an embedded YouTube video or something similar. The actual Flash business is handled by Skyfire's server, which does all the computery stuff, then sends the file to your handset. A bit clunky on slower Android phones, but it works like a dream on models with faster processors.Despite the arrival of Flash with Android 2.2, this is still relevant for those on phones and Android versions not able to support Adobe's Flash Player.
<![if !vml]>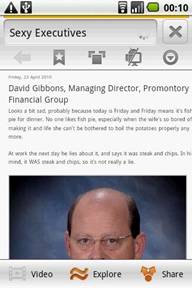 <![endif]>
14. BBC News
While the BBC's Android iPlayer app is a bit on the disappointing side, the corporation's BBC News app is much more refined. There's a stylish grid-based front page, plus you're able to swipe from left to right to switch between stories in your chosen specialist category. A recent update also added a couple of Home screen widgets, too, plus the ability to submit your own news tips, as if the BBC was a small blog clamouring for content.
<![if !vml]>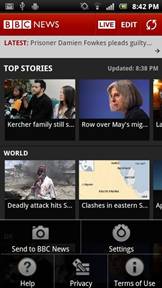 <![endif]>
15. RAC Traffic
An official production of the motoring organisation, RAC Traffic is dead simple - it guesstimates your location via the mobile signal, then pops up the current traffic alerts for your area. It's much better than having to listen to the radio for the odd update about arterial blockages.
<![if !vml]>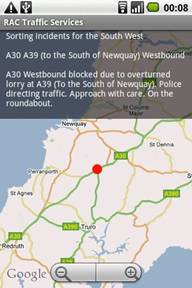 <![endif]>
16. Swype
The odd line-drawing alternate keyboard Swype is a love-it or hate-it kind of thing, with the significant amount of re-learning required to make the most of it quite off-putting to some users.
Once you're familiar with the idea, though, it's genius - with advanced prediction options further speeding your line-typing.
After a long period of availability only through a beta test or having pre-loaded on your phone by the maker, Swype's now available on Google Play - in both free trial and paid options.
<![if !vml]>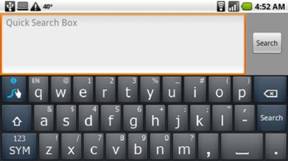 <![endif]>
17. Evernote
After the Android version of Dropbox, the next best solution for keeping all your 'business' in one place is Evernote - which lets you stash and sync all your text notes, voice memos and files on your phone and access them through a desktop computer.
<![if !vml]>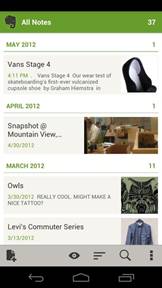 <![endif]>
18. Flickr
As well as supporting Flickr uploading, this app also lets you capture photos from within the app and comes complete with a set of filters, so you can hipsterise your life with ease. It supports sharing with Twitter and Facebook as well, so your other, non-photo-nerd friends can enjoy the results of today's snapping session.
<![if !vml]>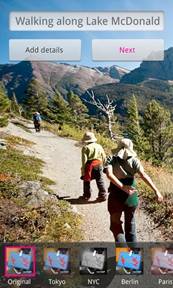 <![endif]>
19. Last.fm
The subscription-based thrills of Last.fm open up a world of music streaming on your mobile. You have to 'buy in' to the odd Last.fm way of organising things and suggesting new music, but if you're easily led and not restricted by bandwidth it's a superb tool.
<![if !vml]>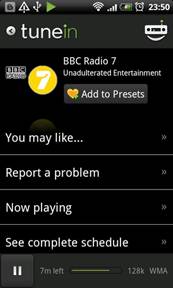 <![endif]>
20. Google Maps Navigation
An absolute must-get. As long as you have Android 1.6 or above, the latest update to Google Maps introduces turn-by-turn voice navigation, simultaneously devastating the satnav industry while boosting the in-car dashboard dock/charger accessory scene. Route calculations are done at the outset of your trip, minimising data transfer en route and keeping you on target even when the GPS signal drops. It's amazing, it works, and it's free.
<![if !vml]>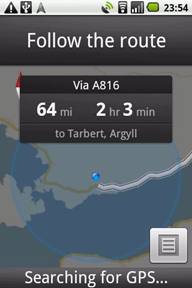 <![endif]>