41. OnLive
The technically astounding streaming video gaming service has now arrived on Android, with an official OnLive app letting Android users play console titles on their phones and tablets via wi-fi. It's best played on devices with big screens, but it'll still run on something as relatively modest as an HTC Desire. On-screen controls are the big trade-off, here - but it will work with OnLive's Bluetooth wireless controller, if you've seriously bought in to the OnLive dream.
<![if !vml]>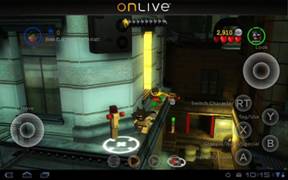 <![endif]>
42. MailOnline
Quite a few official news apps have launched on Android since we last updated this list. The Guardian has one, The Times has one, Channel 4 News has one and so does the country's guiltiest pleasure, the MailOnline. It features offline caching and lets users specify a time for it to sync pages with the main site, so you're in complete control of how and when you get your faux scandal.
<![if !vml]>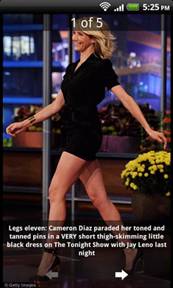 <![endif]>
43. Sky+
The Sky+ app has been on Android for quite some time, but it's recently been given a superb visual refresh and a new custom interface for those doing their telly research on an Android tablet. The feature set has been expanding, too, now including a nice Showcase front section, more programme details, plus, of course, the Remote Record features to set your Sky+ box recording through 3G or wi-fi.
<![if !vml]>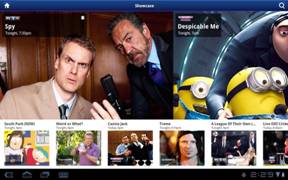 <![endif]>
44. eBay
Another app that's been out there for a while on Android, the eBay tool has also been updated so much that it's now a credible alternative to the desktop site. A recent update bought the ability to list items direct from the app, while there's a simple PIN system that makes paying for your winnings via PayPal much simpler and less convoluted than it is on the full blown web site.
<![if !vml]>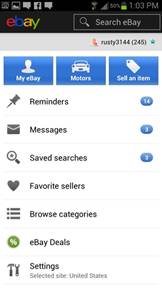 <![endif]>
45. Lovefilm By Post
There's now an official Android Lovefilm app, which lets you manage your account through your phone. You also get all the peripheral nonsense like reviews and trailers, but the key feature is the ability to manage your rental list, shuffling the order of your requests and filtering out categories you never trouble.
<![if !vml]>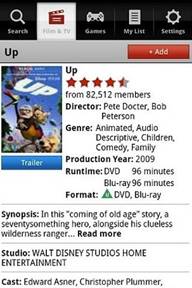 <![endif]>
46. Tesco Groceries
This isn't an advert or a casual game featuring Jamie Oliver. Tesco Groceries is a fully mobile home delivery shopping experience, covering everything from booking your delivery slot to amending orders already placed. It uses voice input for easily searching for items, plus there's barcode scanner support for identifying and ordering stuff direct from your cupboard. Makes buying toilet rolls fun.
<![if !vml]>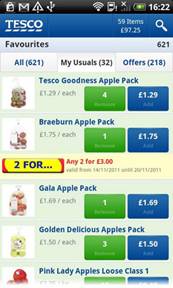 <![endif]>
47. Path
Path is an alternate social network, designed to make sharing things with friends easier and more... personal. It does simple stuff like share your music listening history, then it does weird stuff like track how many hours you've slept for. It's also location aware, so if you'd like it to broadcast your every movement, that's possible. And if you can't pull yourself away from Facebook, stuff from here can be posted up there, too, although posts can also be locked so they never leave Path if you'd prefer.
<![if !vml]>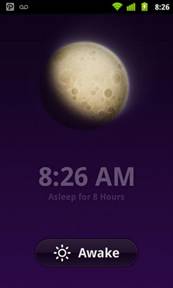 <![endif]>
48. Sky Sports Live Football Score Centre
The latest Sky Sports Live Football Score Centre app from BSkyB is an entirely sports-related option, giving access to live scores, league tables, match stats and results, also incorporating the new Sky Sports News Radio service for listening in, live, to the blokes in the studio guffawing away about free kick decisions.
<![if !vml]>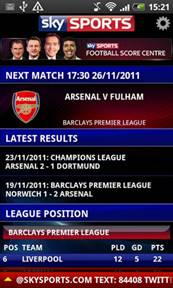 <![endif]>
49. Yelp
Yelp gives you a similar option to Google's wide range of social place reviews, only here you also get an augmented reality screen display, so you can point it at the skyline and see what five-star eating establishments are in the area. Places are backed up by user reviews, too, making it easy to get an up to date opinion on how generous a particular cafe is with the chips.
<![if !vml]>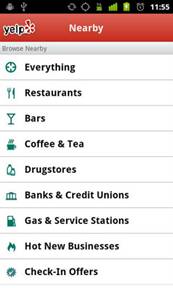 <![endif]>
50. Odeon Cinemas
The Odeon Android app is impressive on a couple of levels. Being able to buy tickets through your phone is still quite an exciting thing to do, but this one goes further by including a graphical tool that lets you book your specific seats. Plus you get all the scheduled film showing times and the trailers you'd expect from something that's trying to encourage you to endure another by-the-numbers Hollywood product.
<![if !vml]>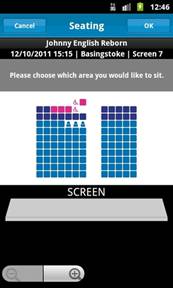 <![endif]>
51. Sky Go
Access Sky's sports and film channels (and even Sky Arts if you're trying to impress a date) through wi-fi and 3G with Sky Go, which is free to download and use as long as you're a Sky subscriber. Those with Android phones that have been "rooted" and are running custom software are out of luck, though, with Sky limiting access on hacked models due to "security reasons." Apart from that annoying caveat, it's great.
<![if !vml]>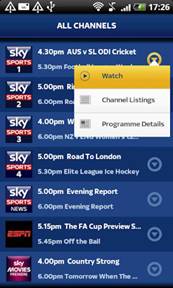 <![endif]>
52. Chrome
Everyone's new favourite browser is now represented on Android, with Google putting a full mobile version of Chrome up on the Play Store. It's a little limited in scope for users of older devices as Android 4.0 or higher is required to run it, but if your phone ticks that box Chrome on Android offers unlimited tabs in a nice pop-up list, desktop bookmark and open tab syncing, offline saving of pages and even that occasionally very useful incognito mode for covering your weirder tracks.
<![if !vml]>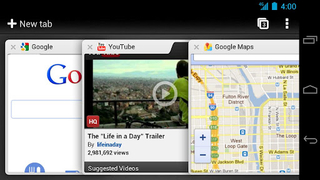 <![endif]>
53. Rightmove
After a massive period of iOS exclusivity and the previous disastrous launch of a rubbish web browser wrapper app, there's finally a proper nativeRightmove app for Android. It has a modern, Android 4.0 style layout (but works on anything with Android 2.1 or higher), offering simple property searches, a Google Maps visual results interface and Street View integration. It's fast and lovely to use.
<![if !vml]>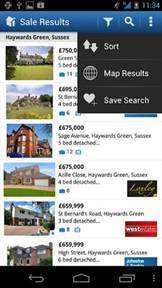 <![endif]>
54. TED
The series of tech talks by boffins, in which they try to explain high concepts in a way the likes of us can understand, is now represented on Android. TheTED app lets users browse its database of well over 1000 TED talks, all free to download and try to get through in one go without having your brain explode.
<![if !vml]>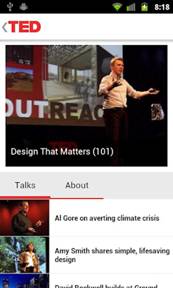 <![endif]>
55. ISSLive
Let's be honest - ISSLive looks awful. But beneath the clumsy interface and geeky layout sit all sorts of facts and coverage from the International Space Station, with plenty of live feeds, mission, crew and experiment data and even a 3D recreation of Mission Control down there in Houston to... look at. An oddball collection of the interesting and the mundane, like an episode of The Sky at Night.
<![if !vml]>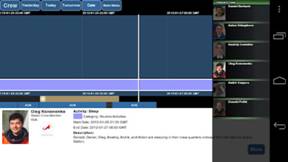 <![endif]>
56. London Bus Checker
London Bus Checker is a very well designed and attractive app, which pulls in live data for all London bus stop display boards. It's almost certainly of most use to people who live in London, who get full route maps, diversion and cancellation updates, GPS support for finding the nearest stop and an arrivals widget. All the fun of actually hanging out at a bus stop, basically.
<![if !vml]>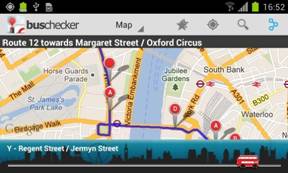 <![endif]>
57. Met Office Weather Application
Find out where there's likely to be any drinkable water left this summer with this one, the official weather checker from the Met Office. It's about as comprehensive as a weather app can be, offering Home screen widgets, a five-day forecast, severe weather warnings, maps just like on the telly and the "feels like" temperature so you know if a jacket is required.
<![if !vml]>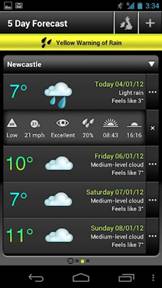 <![endif]>
58. Netflix
As soon as the streaming service hit the UK, so did its accompanying Android app. And the Netflix app does it all, offering access to the full catalogue of digital film and TV rentals, presented in a clean and simple layout. The only fancy features are PC syncing so you can pick up where you left off on mobile if it's getting near bed time, plus Facebook sharing so everyone can keep up on how your Secret Diary of a Call Girl marathon is going.
<![if !vml]>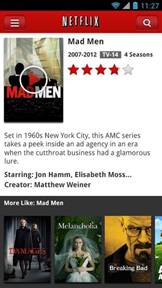 <![endif]>
59. Wikipedia
A new way to look at the pleading face of Jimmy Wales. The officialWikipedia Android app is very nice to use, presenting a simplified version of the desktop site's content, plus an ever-useful offline saving option if you need access to pages when out of reception range. You also get location aware features, making it easy to randomly browse for interesting things in your vicinity.
<![if !vml]>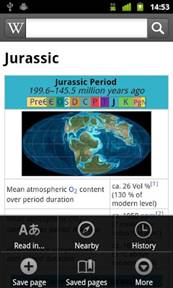 <![endif]>
60. FitBit
If you're still struggling to lose the Christmas weight heading into Easter, you may benefit from having a bit of life coaching on your telephone. FitBit's main feature is a Food Plan that keeps track of how many chocolate Brazil nuts you've had today, plus a logging feature that tracks your claims of exercise and adjusts your eating allowance accordingly. You'll be like the woman off the Special K adverts inside a month.
<![if !vml]>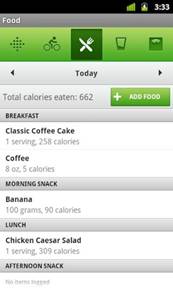 <![endif]>